A rocket lifting from the launch pad appears almost to be moving in slow motion. The early-stage rocket thrust is intense but doesn't yet provide the needed escape velocity and reach the ultimate goal. Your early-stage company is lifting off and now you're ready for…hypergrowth.
So far in StartupHeat, we've covered the first two stages of The Mindful Startup Formula. In STAGE 1 – Idea to MVP, we focused on the goals of leveraging love for the problem to achieve problem-solution fit, and building a successful business model with a minimum viable product (MVP). In our last post, we discussed STAGE 2 – MVP to Revenue, where you establish the cultural foundations of your company and prove your business model by finding more early adopter customers so you can confirm product-market fit.
That brings us to STAGE 3 – Revenue to Sustainability:
In STAGE 3, your goal is to scale your business by walking the customer journey. Doing so will enable you to achieve team-opportunity fit, i.e., properly adding and aligning the talent and operational infrastructure required to execute on the big opportunity.
Walking the Customer Journey is Integral to the Mindful Startup Formula
Sales and customer retention are easier when you understand the customer's journey. What it means to "walk the Customer Journey," is being mindful and walking a mile in someone's shoes to understand their needs and motivations.
How do customers experience and interact with your product or service? How does your product/service satisfy the customer's needs and how much effort is required of them before those needs are met?
In other words, do you know and understand their pain? More importantly, does your product solve that pain completely? Initially, your customers believe the product will satisfy their pain. But often, once the product is implemented and used a few times or for a period of time, they realize there may have been something they didn't think about or something they assumed incorrectly.
The constant feedback loop you get by understanding the customer journey is key to letting true customer experience – needs, wants, and concerns – drive your product roadmap. And that ongoing feedback is solicited and gathered by all your internal stakeholders, including marketing, sales, on-boarding, customer success, support, and product marketing. To meet customer expectations and ever-changing requirements, you must have the right people, processes, and tools in place to address this feedback as the cycle continuously updates.
A critical step in the ongoing process of understanding customers and their pain is to create a customer journey map. This tool tracks the key stages of a customer's lifecycle, from first contact to long-term relationship.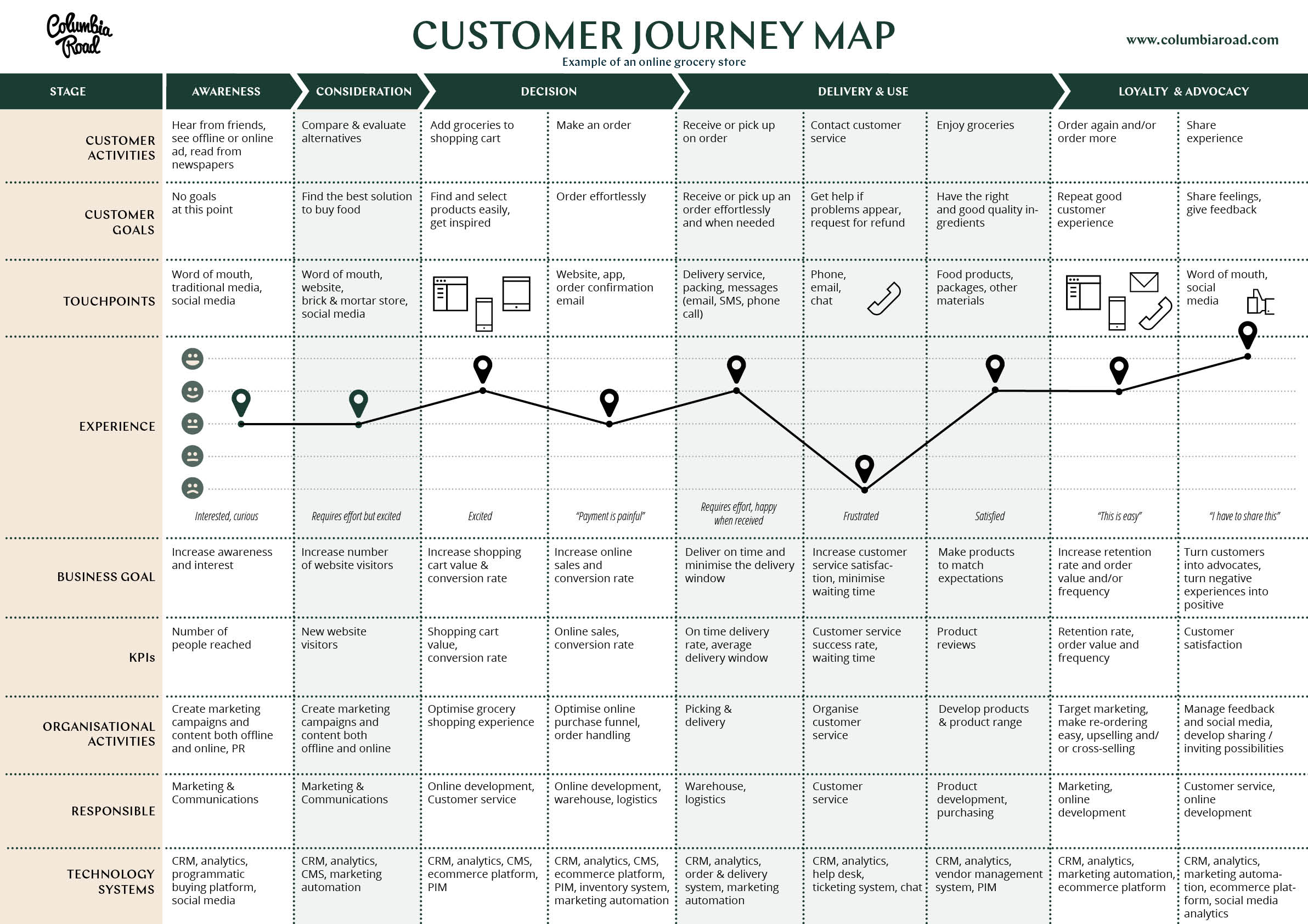 Here's why a customer journey map is critical to driving growth in your business:
Highlights customer wants, needs, and expectations of you/your product
Identifies important customer motivations, questions, and concerns gleaned from your interactions with them throughout your relationship, not just when onboarding.
Currently, I'm advising and recently invested in a Houston company called Liongard. (In my next post, I'll get into even more detail about why I invested in Liongard). Initially, Liongard believed they were providing tech infrastructure-based service companies (called Managed Service Providers or MSPs) with a cyber-security-like platform that would optimize their ability to more efficiently service and protect their client's technology infrastructure. Early adopters told Liongard that while its "holy grail" offering was top-notch, what they really needed was much simpler.
Liongard listened to its MSPs (or clients), and the business took off. But what happened next was astonishing. Because Team Liongard built an excellent customer journey map designed to synthesize customer feedback directly into the product roadmap, their Total Addressable Market (TAM) expanded, and clients continued to spend more and more money with them. Liongard understood the value of the customer journey map.
Customer intelligence agency Perceptive's newsletter (June 14, 2015) further drives the point home using concrete metrics provided by think tank McKinsey:
"Research from McKinsey shows that customer touch points do matter –however full journeys matter more. Companies that focus on delivering an end-to-end customer journey are 30 percent more strongly correlated with positive business outcome. 

In their research, businesses that focused on journeys had 36 percent higher customer satisfaction levels, willingness to recommend was 28 percent higher, the likelihood to cancel went down by 33 percent and likelihood to renew grew by up by 19 percent."
Your product and customer journey maps should be aligned. Being mindful of and understanding the customers' approach to your product will enable you to make good decisions, prioritize your efforts, and course-correct when/where necessary.
Maximizing Talent & Minimizing Risk
Your employee count will have to increase dramatically, of course, to support the growth of your business. The fastest-growing companies build their organizations mindfully by making sure they have the talent and systems in place to accommodate the strain. Without this level of mindfulness, a company can fall apart quickly.
Research shows that finding and retaining talent is the main challenge of high-growth companies. In addition, scaling and maintaining company culture becomes a critical concern. According to a World Economic Forum's report on talent:
"Competition over talent in high-growth domains is fierce and research indicates that purpose-driven culture is linked to attracting talent for many of these companies. In addition, emerging market hypergrowth companies often emphasize the importance of metaskills and intercultural skills because highly versatile talent may be in short supply."
As we mentioned in our last edition of StartupHeat, company culture starts with you as the founder. It is driven by your purpose-driven Why. If well-established early on and nurtured/emphasized by you and your inner circle executive team, scaling should not be a significant issue. In fact, your culture should even assist you in your recruiting talent acquisition.
As you scale fast, mistakes are inevitable. But as the Recruiterbox blog reminds us, that's OK, as long as you are able to learn from mistakes and keep moving forward. Here's their advice on talent management and retention strategies for fast-growth companies.
Building Operational Excellence
To scale your business, you'll need to build the right infrastructure and use the right operations tools, such as SaaS operations management software. The importance of this kind of operations tool is summed up by Patrick Campbell, Founder and CEO at business metrics provider ProfitWell:
"Every business has routine activities that make up part of managing it. You may have an IT department, a shipping department, and other departments all dedicated to performing these tasks. For companies with large SaaS stacks, things such as managing access for users or teams, overseeing the security of data, ensuring policy adherence, and integrations with other systems require a great deal of attention. SaaS operations software makes it easier to manage your portfolio of SaaS products so your team can focus on work and not on configuring the software needed to do that work."
SaaS operations management software, according to ProfitWell, improves transparency (you can see everything your business is running in one place), builds more efficient workflow, tracks costs more accurately, and ensures the right people have access.
Next, your operations management must align with data analytics. What are the metrics that will tell you whether you are trending in the right direction? Are you hitting target goals? Are you surveying customers, weighing that feedback, and acting accordingly? Here is the best view on metrics every startup should know, understand and emulate.
The bottom line is this: without data analytics, how will you know whether your business is succeeding or failing?
Next time in StartupHeat, we'll share the real-world example of Liongard, an early-stage company that's truly walking the customer journey and seeing such great results that I decided to climb aboard and experience their success story as an "insider."